SNOC's growth is well timed to help meet the demands of the UAE's growing population, with an 11% rise by 2030 as today's 9.4 million increases to 11.05 million. SNOC also provides services to Anabeeb Company for importing jet fuel into Hamriyah port for transit to support the rapidly-growing business at Sharjah International airport. The airport has handled 4.6 million passengers and more than 30,000 aircraft movements this year alone
Fast forward three decades and Sharjah National Oil Corporation (SNOC) was established in 2010 by the Amiri decree of Sharjah's Ruler His Highness Dr. Sheikh Sultan Bin Mohammed Al Qasimi. Tasked with exploration, production, engineering, construction, operation and maintenance, SNOC was also handed the golden keys to operating and managing the Sajaa assets.
SNOC's deal in May this year with SEWA for a 10 years gas sales agreement targeting the supply of natural gas for Sharjah Electricity and Water Authority (SEWA) power generation in Sharjah, follows the company's joint venture with Uniper in October last year to import liquefied natural gas (LNG) into the emirate's Port of Hamriyah. The joint venture between SNOC and Uniper will supply natural gas to the three power stations operated by SEWA. First gas deliveries to SEWA from the 10-year agreement will be in early 2019 and some of the gas will flow from the Hamriyah port jetty directly into the SEWA 'Hamriyah' power station. Additional gas will flow to SNOC's Sajaa gas field complex and will supply the other SEWA power stations. The import project will have a capacity of 3-4 million tons of LNG per annum (mmtpa) and a send out capacity range up to 1000 million standard cubic feet per day (mmscfd).
The Emirate has had to rely on an expensive, unpredictable commodities market, which means SEWA has been selling power for less than its cost of production," Al Mosa said. "But that is changing as the deal between SNOC, Uniper and SEWA will ensure Sharjah has a guaranteed gas supply at attractive prices. This is a major milestone in SNOC's growth story and indeed, Sharjah and the UAE.
Gas storage is the next stage in SNOC's evolution. SNOC owns the ideal size reservoir for such a project, which is located close to its gas complex. The LNG import project will provide the required volumes to start this, which allows storing excess gas in the winter for its production in summer to satisfy the summer peak demand. It also provides a readily available strategic reserve to respond to unexpected operational or market problems. Requiring significant capital investment for the project, SNOC is planning a phased project with the first tranche potentially starting in 2021. a Pilot studies to test existing infrastructure are being carried out to optimize the final project design.
As the UAE's gas demand continues to swell, SNOC's leadership will ensure that the company is a collaborative and flexible partner. The days of crisscrossing desert tracks may have been replaced by modern technology, but the entrepreneurial and determined spirit that sparked Sharjah's energy industry is still alive and well.


The Concession Agreement was signed between the Emirate of Sharjah and Amoco Oil Company…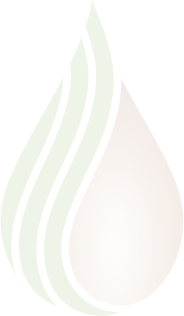 Hydrocarbons from the 3 fields flow into a wellhead compression package that boost pressures sufficient to transport...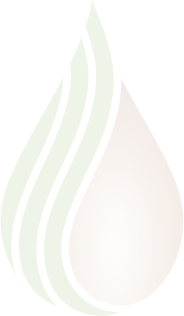 One Condensate Terminal, constructed in 1981 in Hamriyah, Sharjah with two tanks each with capacity of 500,000 bbl...