Exploration and Production
The Concession Agreement was signed between the Emirate of Sharjah and Amoco production company on November 8th 1978, allowing Amoco to explore for oil and gas across 600,000 acres of onshore Sharjah. On May 10th 1980 the Sajaa-1 well was started and drilled to a depth of 16,656 ft, discovering one of the largest gas fields in the UAE. Shortly thereafter in October 1981 the nearby Moveyeid field was discovered. Construction of the Sajaa plant was started in April 1981 and completed in June 1982 along with the condensate export terminal and offshore loading facility. The first cargo of 500,000 bbls of condensate was exported on 30th July 1982 on the oil tanker 'Amoco Savanah'. In 1983 gas sales started to Sharjah Electricity and Water Authority (SEWA) and later to Dubai and the Northern Emirates in a new pipeline network, allowing power stations to generate clean electricity. 14 further wells were drilled as gas demand was increasing across the UAE and Phase 2 of the processing plant was completed in 1984.
On 23rd March 1984 a construction agreement was signed between SHALCO (Sharjah LPG Company) and JGC (Japan Gas Company) to construct an LPG plant to recover secondary condensate plus propane and butane. The LPG terminal and export facilities were constructed in a new harbour at Hamriyah, laying the foundation for a new Port facility in Sharjah with the first load of LPG exported on 26th April 1986.
Additional exploration drilling discovered a third field 'Kahaif' in 1992 with production starting in 1994. A second phase of drilling operations at Sajaa added a further 26 production wells through the 1990's. In 1999 BP assumed the operating role in Sharjah following the merger with Amoco.
During 2003, Sajaa Asset achieved a new world record in LPG recovery, achieving 99.75% recovery of Propane 'C3' and essentially 100% Recovery of Butane 'C4' and Condensate.
Shortly afterwards, in November 2003, the Sajaa Asset achieved another record with a world leading coiled tubing underbalance drilling campaign managed by BP (British Petroleum) and Sharjah Government, designed to improve the performance of the wells and to extend the working life of the maturing gas fields. This significantly improved ultimate recovery leading to a significant improvement in recovery of gas and condensate and satisfying growing energy demand. Importantly, this technique has been used on active wells without interrupting existing production.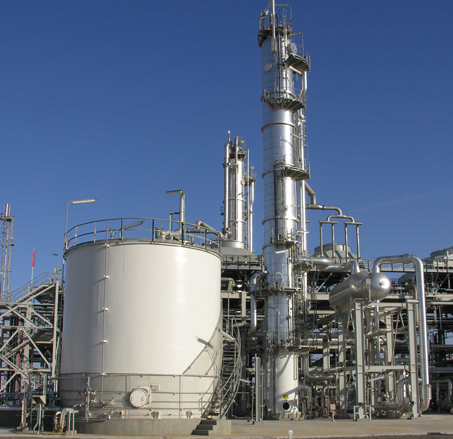 In 2010, Sharjah Ruler HH Doctor Sheikh Sultan Bin Mohammed Al Qasimi announced the establishment of Sharjah National Oil Company "SNOC" according to an Emiri decree. SNOC's remit includes exploration, production, engineering, construction, operation and maintenance. As an interim measure, Petrofac was awarded a five year duty holder contract by SNOC to operate and maintain the Sajaa Assets and to facilitate a smooth transition following the end of the original Amoco concession Agreement. By end of 2015, SNOC assumed full responsibility to manage and operate the Sajaa Assets.
In January 2011 a Full Field Compression "FFC" project was implemented including the installation of 12 Well head compressors to maximise production at low pressures.
The compressor package has two interface points (inlet/outlet) with the existing well flow line/manifold. Both installations equipped with check valve upstream the isolation valve to be used to flow the production in case the compressor tripped or isolated for maintenance
Get In Touch – Call +971-6-5199700
Please let us know if you have any feedback, request for information or any questions about SNOC