Sorry, we couldn't find any latest new.
In November 1978, a team of engineers crisscrossing 600,000 acres of Sharjah's desert pinned down the first gas discovery in Sharjah, the Sajaa Asset.
When the Sajaa-1 well was drilled in May 1980 to 16,656 feet – roughly six times the height of the world's tallest building, the Burj Khalifa – it was one of the largest gas discoveries in the UAE at the time. The engineering team worked without today's technological luxuries – real-time updates from mobile phones and satellites – and navigated their way to success by unrolling dog-eared maps of the desert on the hot bonnets of their four-wheel drive vehicles. This pioneering spirit heralded the beginning of Sharjah's energy industry.
The handed over concession had access to the other legacy infrastructure pre-2010. The Sajaa bullish streak after the discovery of the Sajaa field continued with the discovery of the nearby Moveyeid field in October 1981 and later in 1992 the discovery of Kahaif field.
In 1982, the first cargo of 500,000 barrels of condensate was exported from the Sajaa plant on the oil tanker 'Amoco Savanah' – the birth of Sharjah's gas exporting business.
Gas sales started in 1982 to Sharjah Electricity and Water Authority (SEWA) and later to Dubai and the Northern Emirates in a new pipeline network. An agreement to build a liquified petroleum gas (LPG) terminal and export facilities in a new harbour at Hamriyah was signed in 1984, thus laying the foundation for a new Port facility in Sharjah, with it exporting its first load of LPG in 1986. Two world records followed in 2003. One was for the high efficient recovery of LPG products (Propane & Butane liquid) and another for a world-leading coiled tubing under balance drilling (CTD) campaign, which was managed by BP and the Sharjah Government.
It makes business sense for SNOC to leverage the infrastructure and resources already available in Sharjah, due to decades of hard work since 1980. This will better ensure gas security for the next generation in the UAE and beyond. SNOC is available and ready to deepen its footprint in the UAE's gas ecosystem," explains Sheikh Sultan Bin Ahmed Al Qasimi, Chairman of Sharjah Petroleum Council (SPC) and President of SNOC. "Sharjah also benefits from a strategic position along the coastline and in the centre of the country's seven emirates, which means SNOC can provide an uninterrupted supply of gas across the UAE at a time of significant growth in demand. It is a win-win situation for all.
SNOC owns and operates 53 wells distributed in three fields and 2 hydrocarbon liquid storage and export terminals. The condensate terminal was constructed in 1981 in Hamriyah Sharjah and has two 500,000 barrels' capacity tanks and one offshore Single Point Mooring (SPM) designed for multiple size tanker including VLCC tanker loading. Constructed in 1986, the LPG terminal has a dedicated loading jetty inside Hamriyah Port and Free Zone with 400,000 barrels and 300,000 barrels of propane and butane storage capacity, respectively.
With its existing facilities, infrastructure, strategic position and connectivity, SNOC is the only entity in the Northern Emirates capable of sending more than 1 billion standard cubic feet per day (Bscfd) efficiently into the market. All pipelines in the Northern Emirates converge at Sajaa, giving it the ability to transfer this gas to anywhere in the UAE – a valuable convergence of infrastructure in a region that lacks an intra-GCC gas pipeline network. These pipelines are owned and operated by SNOC, SEWA, Emarat, Dana Gas, DUSUP, ADNOC and Dolphin.
We recognize the urgent need of the Northern Emirates for a reliable supply of natural gas that can be easily distributed to support large and small consumers, from the big power generators to small businesses. SNOC is already able to provide that level of much-needed flexibility," said Hatem Al Mosa, Chief Executive Officer of SNOC and Secretary General of SPC. "The Sajaa complex has traditionally been the centre of the gas supply business in the Northern Emirates and it is well-placed to continue supporting the region.
SNOC's growth is well timed to help meet the demands of the UAE's growing population, with an expected 17% rise by 2030 as today's 9.4 million increases to 11.05 million. SNOC also operate on behalf of Anabeeb Company for importing jet fuel into Hamriyah port for transit to support the rapidly-growing business at Sharjah International Airport. The airport has handled 12 million passengers and more than 50,000 aircraft movements this year alone.
SNOC aiming to secure uninterruptable gas supply to fulfil SEWA & other Sharjah customers' requirements and needs, through imports as well as enhancing own fields production.
Gas storage is another stage in SNOC's progression. SNOC owns the ideal size reservoir for such a project, which is located close to its gas complex. The gas import plan as well as produced gas will provide the required volumes to start this, which allows storing excess gas in the winter for its production in summer to satisfy the summer peak demand. It also provides a readily available strategic reserve to respond to unexpected operational or market problems. Requiring significant capital investment for the project.
In 2019 SNOC entered into a 30-year partnership deal with ENI for three concessions to explore and develop onshore oil and gas fields in the emirate, ending 2049, reflecting deep collaboration and trust between the two parties. By that time, The UAE alone will be a markedly different place; for one, the population will be 40% larger, national energy demand considerably higher and partnerships likely even more valuable. The joint venture supports SNOC's commitment to the UAE National Vision to nurture competitive economies and energy security in Sharjah and the wider UAE.
Clearly, the days of crisscrossing desert tracks are over. But the entrepreneurial and determined spirit that sparked Sharjah's energy industry is still alive and well.
We aim to operate as an integrated Oil & Gas National Oil Corporation (NOC) and be recognized as a value creator. Ethically and socially responsible, we aim to become market preferred gas supplier, improving continuously and utilizing existing assets for new technologies and markets.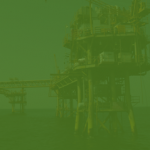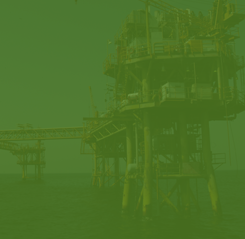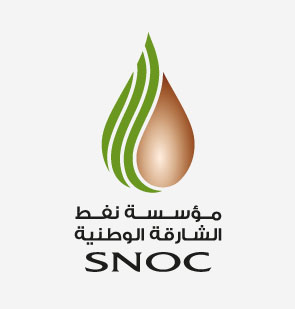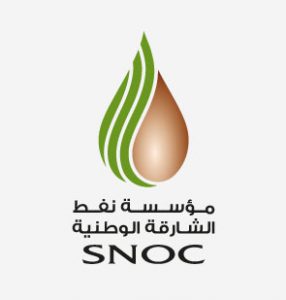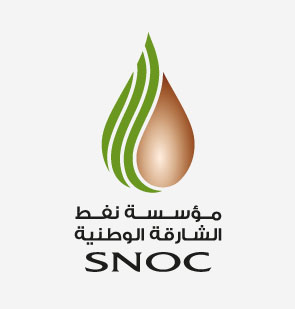 The Concession Agreement was signed between the Emirate of Sharjah and Amoco production company…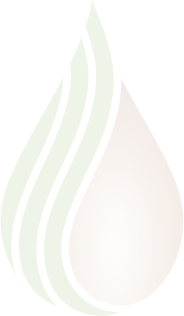 Hydrocarbons from the 3 fields flow into a wellhead compression package that boost pressures sufficient to transport...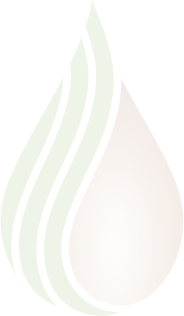 One Condensate Terminal, constructed in 1981 in Hamriyah, Sharjah with two tanks each with capacity of 500,000 bbl...