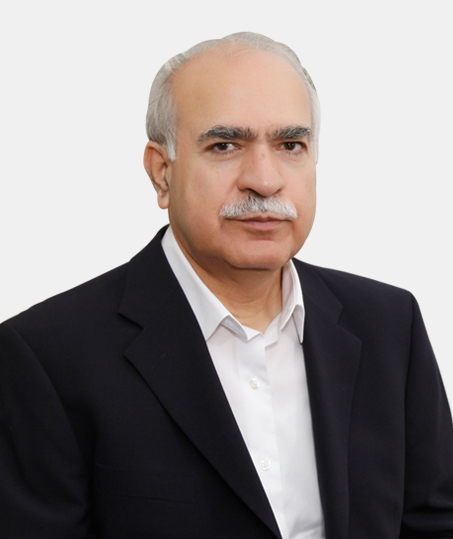 Farooq Ahmed graduated as Bachelor of Science Degree from Murray College Sialkot in 1971. He did his Post-Graduation in Computer Science from Quaid-e-Azam University Islamabad in 1973 followed by a Bachelor of Commerce Degree to concentrate into business field.
He joined Amoco Pakistan Exploration Company in May 1974 as an Analyst. After working for seven years in different positions, he was transferred to Amoco Sharjah Oil Company in May 1981 in UAE due to closure of Pakistan operation. Since May 1981, he has been working in the UAE for the last 36 years for the Sajaa Asset Operation under Amoco Sharjah Oil Company / BP Sharjah Limited and now Sharjah National Oil Corporation (SNOC). He joined SNOC in December 2010 as Finance Manager and in December 2015, he was promoted to Financial Controller with the responsibility to manage three departments; Finance, IT and Office Services.
As an individual, he stands for the welfare and safety of the people and the environment that he works in.